Stranger Things: The Game Review
April 25, 2018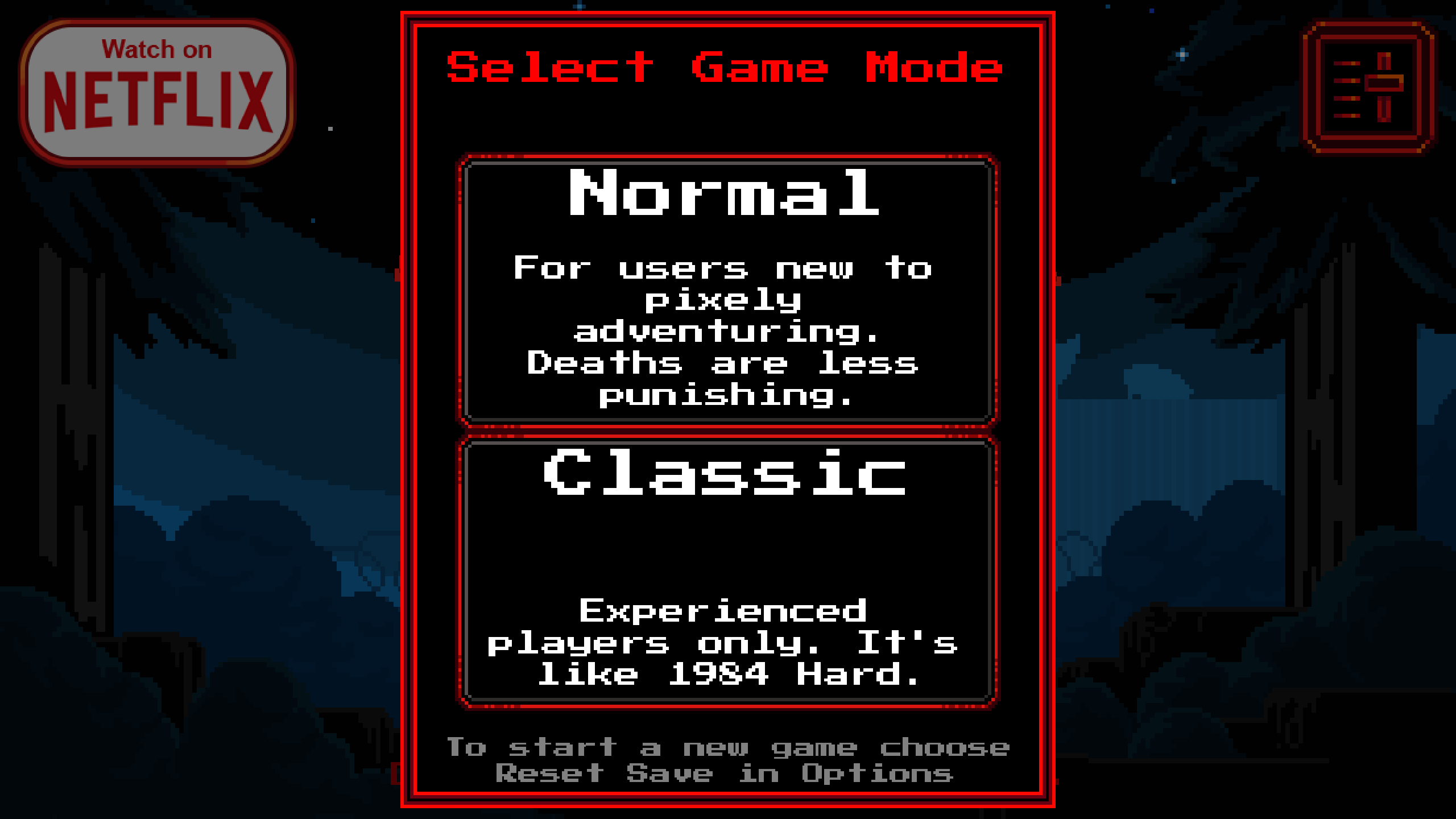 Price: FREE
Ads: none
In-app purchases: none
Dearest Fam:
Stranger Things is a phenomenon. You know this if you are reading this. You are no doubt a fan.
When I learned there was a game to review, I was stoked!
Stranger Things: The Game will tickle your nostalgic senses just as much as the show. Because, never have I ever, played a Nintendo game on my phone.
Until now.
This game is straight up, old-school style. Think the original Nintendo or Game Boy. It even says this: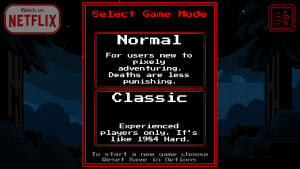 1984 hard? Man, that hits the nostalgia nerve if nothing else! (Disclosure, I was born in 1984. I have an affinity.) Which is why I chose Normal mode. Obvs, I couldn't play as a newborn.
This game instantly will put you back into original Nintendo mode. It's akin to most versions of The Legend of Zelda prior to N64. And it's awesome in that.
Remember When… Game Tutorials Weren't a Thing?
In my first minutes of playing this game, I felt instantly aware of the lack of tutorial – it throws you right in, just like the original Mario and Zelda games did. I felt disconcerted. But then I felt excited.
No lie – it took me 15 minutes of gameplay to realize I could hit enemies. I thought I had to evade them all. Which confused me, initially. But that's part of the charm of the game. It really is trying to be what we (if you are an '80s kid) were used to playing back in the day.
You start out playing as our favorite awkward-cop, Hopper. We are led to answer the phone. It's an undeniably nostalgic experience. What ensues is a 100% Zelda-esque mission to the lab where you'll go through a maze of rooms and corridors which require you to unlock different map areas elaborately. In today's age of Candy Crush and Gardenscapes, it feels endless.
But it feels good. Unpredictability is something that is lacking in today's Android phone games, and something that feels like Halloween candy in Stranger Things: The Game. It's not easy. And it points it out to you by recording the amount of time you've spent on the game, as well as the percentage you've completed. It literally parallels the original console experience. You know how much time you've spent on Skyrim and Tropico? You don't think you'd spend that on your phone? Think again.
I was frustrated when I spent 20 minutes on this game while eating lunch, and felt like I got nowhere. Which, in its case, Stranger Things just compels you to keep playing.
If you manage to get out of what I consider the 'first level,' you gain a mission companion. You're shown a map of the neighborhood. At least the game guides you to where your next 'checkpoint' is, which leads you to your next map. This ends up bringing you to find another location, and another mission. In between, you'll need to battle owls and discover how to manipulate bears by shooting down beehives. Save ammo – learn to swap characters – you'll need this skill to survive.
You'll soon find yourself entering The Upside Down, and inside, you'll need to use instinct to figure out how to progress through the pixel-y maze of tenticles and forests.
I'm at a point now where I feel like Link is totally lost, but I'm only at 2.8% of the game – because it said so – after over an hour of playing!
This is what makes Stranger Things what I feel is a completely unique mobile experience – and one people will want to continue playing. It's a console gaming experience – although a very old-school one – on a mobile phone.
So Is Stranger Things: The Game Worth It? (Android version)
An unresounding hell yes. I hope that Candy Crushers and Super Mario Bros. enthusiasts alike will find this game worthwhile. Do I believe that to be true? Well… no.
What this boils down to is…
Have you ever used an emulator on your phone to play old-ass games? Then this is for you.
If you need instant gratification, seek for it elsewhere.
Basically, not a game you can make progress on during a bathroom break.
Stranger Things: The Game Pros & Cons
If you've skipped down here for the basics, here are the pros and cons of Stranger Things:
Pros
Nostalgic gameplay
No time limits
No power-ups needed
FREE TO PLAY – No ads or in-app purchases
Cons
If you're a fan of the show of any age, I encourage you to give it a try. It's challenging and fun, and free to play. You lose your lives, you start right back where you left off – a nod to old-school video games you won't find on any Xbox or Playstation game today or tomorrow.
If you want a less severe game to kill some time and you like angrybirds, check out Herobrine vs. Mobs.  For Strategy Games, just search in Google Play.