Animal Crossing Pocket Camp Review Part 1
February 21, 2019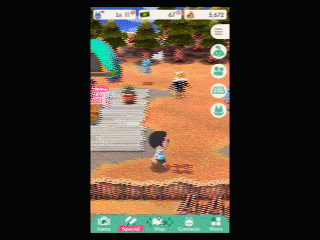 If you have ever played Nintendo's Animal Crossing then you know the Animal Crossing is sucking sweet.
Anyone remembers the game from back in the day will have wet dreams about bringing the game to mobile. But did Nintendo actually accomplish this successfully?
Animal Crossing pocket camp is an easy game to start playing. This is one of the best IP is that Nintendo has ever released. So it has a history of not only good games but a large following of gamers who know what to expect from the series. How could it ever be unsuccessful?
There are lots of ways to mess up when making a mobile game. Most free to play games find a way to mess up all on their own time and time again. Or the full premium version of super Mario run for example was a good way to fuck things up as well. However, they didn't screw anything up when they made animal Crossing pocket camp.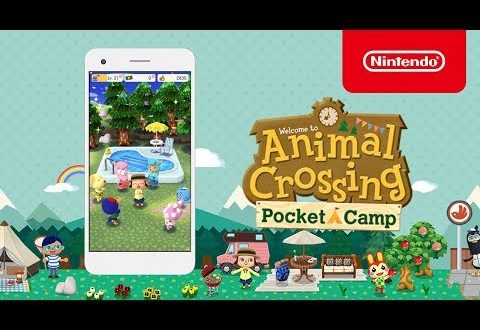 This game is not hella exciting. If you play animal Crossing before you already know that. This is more like a relaxing way to spend your time to forget about the world for a few minutes. Not a lot of excitement, but a nice little break from the day-to-day.
If you play animal Crossing before again your you know what I'm talking about.
Obviously, the full experience is probably not can it ever be reflected by a mobile game. But you get the basic deal. You still got the same little villages that you need to make happy and the same little things to manage in the little tasks that you have to complete to make these anthropomorphic motherfuckers happy.
You actually get to design your avatar which is fun. You start off designing it and you arrive at your campsite. You are then introduced to a character called Isabel which you might remember from previous games in the series. She sends you a tutorial around the island to learn the basics about catching fishing hunting and interacting with things. He basically just have to move and tap to interact with the world.
You can choose different styles of camps. Normally, the first person that you meet will be the first one that actually sleeps at your campsite. It depends on which campsite you choose.
Yet the build friendship with each little character and each level of friendship reflects how happy they are with you. You need to listen to what they say and travel around the island collecting what they need. As you do this that friendship meter will slowly start to go up.