Super Mario Run a Balanced Review
February 1, 2019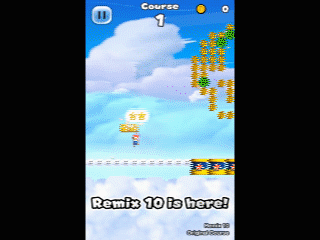 There is probably  no more notorious video game character than Super Mario.  If you want the full version of Super Mario Run, you'll have to pony up some cash, but it's well worth it.
The game comes with a few initial modes for free. You can download the app and choose a character and get ready for some quick chaos as you collect coins in world tour mode.  As always, your goal is to save princess Peach.
Basically this game is designed to be played on the run with only one hand.  Mario runs automatically and you can click anywhere on the screen to jump.  The graphics and overall feel of the game are both polished and retro, giving us a glimpse back in time to that old school NES or SNES Mario that we all miss.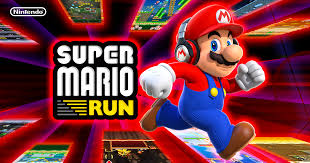 If you are a die hard Mario fan, then obviously you just need to buy this game.  That basically goes without saying. If you aren't, then at least give the free version a try and do the first few levels.
Just remember that there isn't an offline version of the game available, so you will need an active internet connection at all times while playing!
Even though the internet is full of rave reviews for this game, I have to say that the controls are really just too easy.  There's not a lot of 'playing' happening while you are playing the game, if that makes sense. That makes is sorta boring.
If you are one of those mobile gamers that really likes to download an app to collect all of the items in the game, then this might appeal to you.  If you want to enjoy decorating your fictional town with a golden statue of Mario, go for it.

But if you are more into the gameplay, you might find this game lacking.  I was able to beat it without even having to try a level twice….
And you really need to do the levels more than once in order to add those little decorations for your kingdom.  This is really a game for casual gamers.  And there really isn't anything wrong with that, other than the fact that it will seem pretty vanilla for anyone looking for more.
If you like Candy Crush, you might like this game.   Especially if you like Mario as well.  If you didn't like Candy Crush, you will be bored with this game, I think.
For ten dollars I was looking for more in a game, that's really the point.  If you compare this title with other mobile games that are ten or fifteen bucks, you will see a big difference in content and gameplay options.  Again, if you like Animal Crossing or games liek that you might find yourself right at h ome and able to lose yourself in this app.  But if not, you might only find yourself ten dollars poorer.
http://www.crazygames.com/game/super-mario-run