Android App Development Part 4
October 4, 2018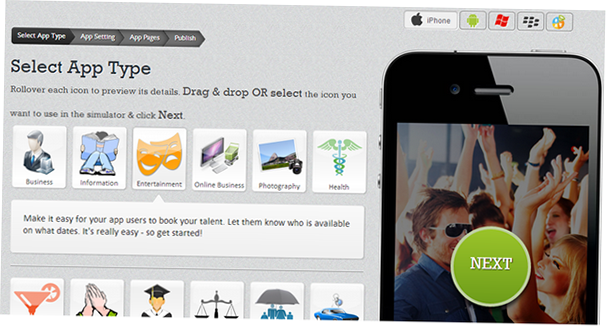 More Game Making Tools
Appypie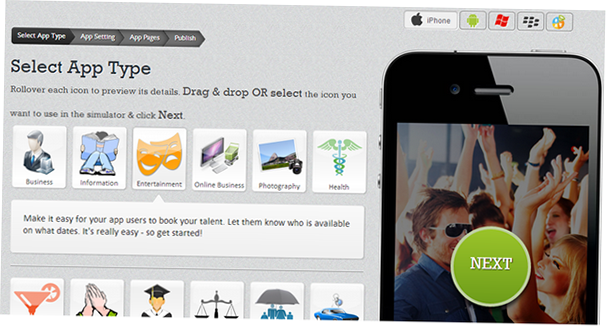 Appypie I is a new game making tool, much newer than some of the other pieces of software that we've been talking about. The entire point of this game making tool is to let people who are not coders make their own video games. So if you're not a coder, this could be the one for you. There a lot of different price plans available, go to go to their website for that. There's a lot of flexibility, and there's a lot of ready-made templates that you can use. When you combine these templates with their drag-and-drop UI, it's actually very easy to create your games. Publishing your game after it's created is just as easy. That is to say, publishing to that marketplace specific to Appypie. That's right, they have their own marketplace! There is actually no support to publish to the App Store or Google Play. You figure that out on your own, although the that's usually not that hard.
The reason why this was so great is because it offers white labeled templates that you can use to create your own games. Say you want to use the same format as an existing game, but branded as a new game and add your own elements to that game, this could be the tool for you. The only real downside to this tool is the fact that you have to manually submit your apps to the App Store is, but again that's really not hard. It's €15 a month for a basic plan. The trial only last 24 hours, which is kind of ridiculous, but that's just the way that they do it. It might be worth checking out, especially if you're not a coder.
Moai
This game creating tool, made especially for beginners, is free and open source. This actually works in Linux as well as Mac and Windows. That can be great, depending on how your studio set up (holla if you bout dat Ubuntu lyfe). It uses C++ just like other game engines. This means that it creates very clean code and there's a lot of flexibility, especially since it's open source and you can actually get the source code itself. However, with this flexibility also means that you might have to brush up on your coding skills in order to get the most out of this Lua-based platform.
You can literally change the engine is much as you wish while creating games is this game development tool. That being said, there's not a lot of documentation so it's not exactly very easy for beginners. Be at least the late level junior developer before you try and do something like this. Some of the great games of the made by this game creating tool, however, are Freedom Falls, Lost Paradise, and Invisible Incorporated. This tool is actually completely free.
Corona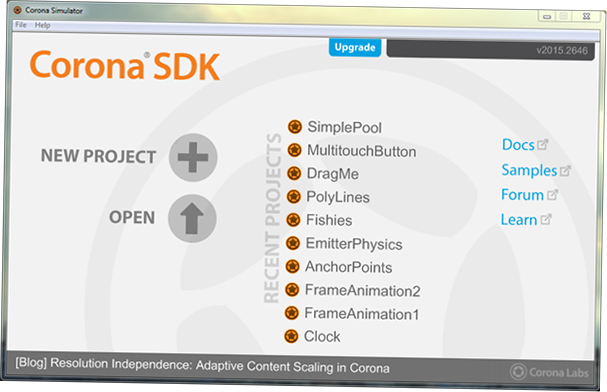 Corona labs came out with their Corona SDK and provided the world with a very, very polished game development engine that has become very popular. There is an extensive amount of API documentation and support for this game engine.
There are three different price plans- the bottom rungs starts at FREE. Make games for iOS, Android, and Kindle and there is a huge focus on making the best looking games possible and also a major focus on monetization. There is no visual scripting in the software. At least have some experience in coding, but just like Moai the Lua language is very easy for developers to pick up and start using.
Does use community for support, and tutorial videos. Emulator built in for testing. You write once-run anywhere. Some add-ins and plug-ins have to be paid for, so there is that little problem. Some games that have come out using this SDK are Streetfood Tycoon, and Gravity Maze. It's actually $80 a month for basic plan, but again there is a free version.